GAC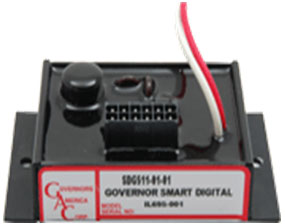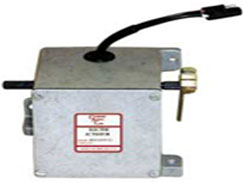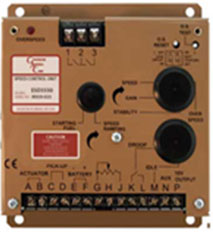 Electronic Speed Governors For Diesel & GAS Engines



Description :

GAC is a leading supplier of Electronic governors for worldwide engines. GAC governors are suitable for Diesel & Gas engines in the power range of 5 hp to 1700 hp. Major Engine Manufactures in India viz. Kirloskar, Cummins, Greaves use GAC governors. GAC governors are well proven for harsh Indian atmospheric conditions. Madhura is Exclusive distributor for Governors America Corporation (GAC), USA for India.

Major Features



Great flexibility to match Dynamics of a wide range of engine applications.
Independent GAIN & STABILITY adjustments.
Closed PID Loop. EMC compliance.
Starting fuel limiting and speed ramping to limit Exhaust smoke during start-up.
Analogue & Digital option.
Versatile modes - Isochroous, Droop, Single, Parallel.
Over speed protection and Crank termination.
Very fast acting electronics to provide optimum performance (30 to 75 ms response time).
High performance, Rugged, Precise control
Option of Pump mounted actuators and external actuators available
Recognitions CE, UL, CSA, NFPA, Military & marine.
Applications
Generating set - fixed speed & variable speed
Pumps, compressor
Marine propulsion
Locomotive
OFF Highway vehicles