ABB LV Drives
ACS 150 | ACS 355 | ACS 550 | ACS 800 | ACS 850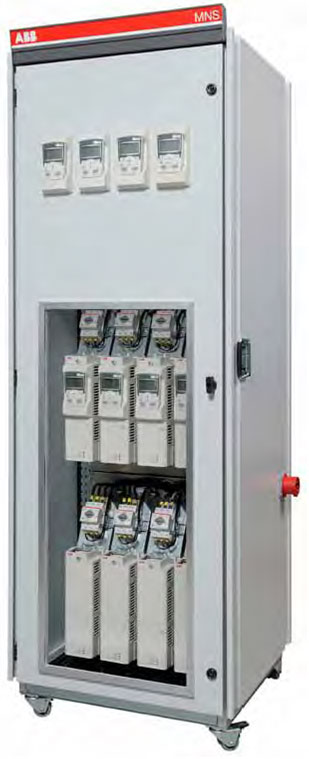 Introduction to ACS850



ABB machinery drives are designed to meet the production and performance needs of machine builders, system integrators, panel builders and end users in a broad range of applications. ACS850 drives are ideal for applications like cranes, extruders, conveyors, winders, pumps, fans and mixers in industries such as material handling, plastic and rubber, food and beverage, textile and metals.

The drives can be configured to meet the precise needs of industries and order-based configuration is an integral part of the offering. Covering a wide power and voltage range with standard and optional features, the drives are readily programmable, making their adaptation to different applications easy.

Wide range of options

ACS850 drives offer a wide range of built-in options such as different I/O and communications. A wide selection of external accessories is also available. The flexibility and programmability of the drives make them suitable for many applications in different industries.

Robust design

The current ratings of ABB machinery drives are designed for applications that have a high overload requirement. At the heart of the drive is the motor control platform, direct torque control (DTC) that provides accurate motor torque and speed control even without feedback. The drive is designed for a long working life and as such, parts like fans and capacitors are selected to maximize their lifetime. This, together with the extensive protection features and design details such as coated boards, results in excellent reliability for the demanding industrial market.

Optimized cabinet assembly

ACS850 drives are designed to be built into a customer's own cabinet, using minimal cabinet space while ensuring that cabinet assembly is as easy as possible. The drives can be mounted side-by-side and cabinet assembly documentation is included. The documentation gives examples of different cabinet configurations, examples of drawings and hints on the selection of auxiliary equipment.